Talking with Senator Durbin about the future of Illinois manufacturing
01 Nov 2019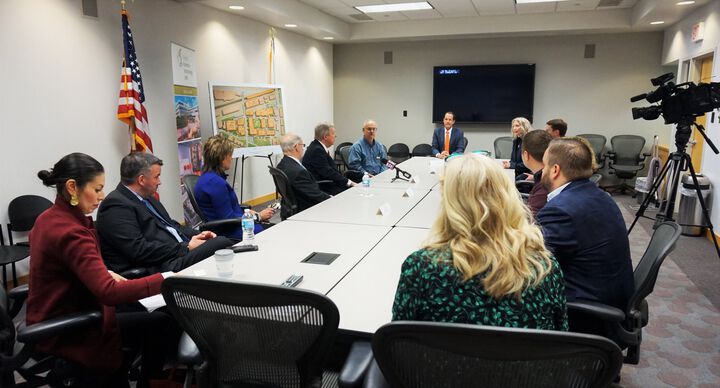 I was honored to present to Illinois Senator Dick Durbin on nanotechnology and its impact to the Illinois manufacturing ecosystem. I've been working to advance the vision that Illinois is uniquely positioned to become a global leader in advanced material manufacturing. I'm excited to have found strong allies in this cause.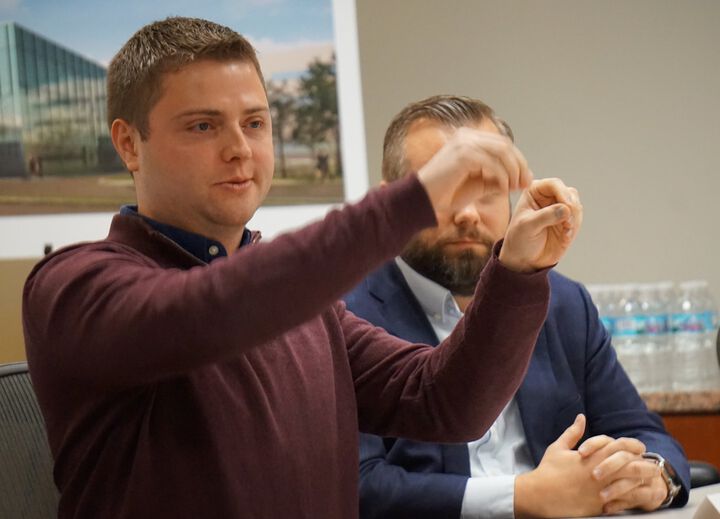 Also, here's an awkward shot of me probably using my hands to show how small nanomaterials are or something.
If you want to talk about this topic, feel free to contact me!